Monument à Torcy

Square Neptune / Marne-la-Vallèe, FR
November, 2018 / Torcy
Monument à Torcy
Commissioned murales

After a previous survey in the town, we sampled different urban elements around Torcy and recreated an urban scenary strictly related to the context of the installation.
Based on an old engraving of Hotels des Invalides, we grafted a multilayered building, composed of different facades of Torcy as the iconic building of the artwork.
Even if these facades are anonymous and not-well-known, the final result of the artwork represents a sort of monument of Torcy in a postmodernist style.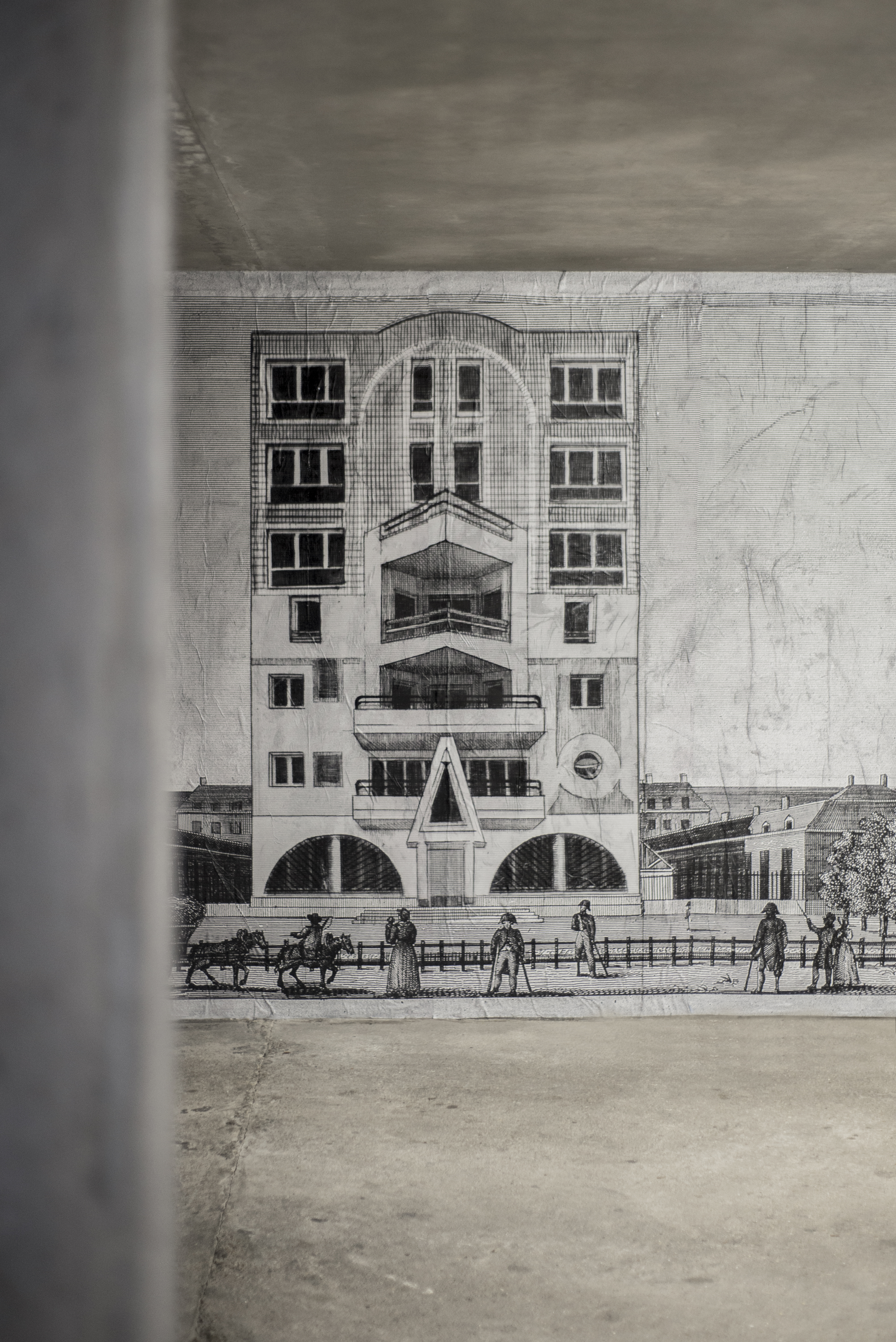 © ROBOCOOP